I've been on a stashbusting kick lately. My good friend, Jen Schow, has the best post about creating your own scrapbooking kit. I used her list and guidelines to create kits using items from my stash, and these two pages are a result of one of those kits.
HERE & NOW
I love this cloud paper by Simple Stories and just HAD to cut them out to use on both of these pages today. For this layout, I outlined them a couple of times in a messy/random way for a more artsy look.
I'm having fun layering up papers behind my photos lately … especially on pages with a single photo. The contrast of the black and white patterns and the pops of bright color make my creative heart sing!
Word stickers make adding a title to a page really easy. I use aqua blue on almost every page I create, but hadn't put these fun blue phrases to work yet. I love how they look here!
SUPPLIES: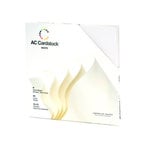 Patterned Paper:
Reddish-Pink Background Paper: Amy Tangerine Better Together Cut & Paste
Black with Blue Polka Dots: October Afternoon Hometown County Library
Green Grid Paper: Bella Blvd. Birthday Boy Eat Cake
Clouds: Simple Stories Carpe Diem Fist Bump
Yellow Hearts: Dear Lizzy Lucky Charm Wild Hearts
Black/White Stripe: Simple Stories Carpe Diem Don't Mind Me
Blue Script Paper: Pebbles Seen & Noted
Blue Herringbone/Flowers: Simple Stories Carpe Diem Brand New Day
Bradz: Simple Stories You Are Here
Tag: Elle's Studio (?)
Thickers Title: Fancy (310224)
Chipboard: Simple Stories Carpe Diem
Journal Spot: Elle's Studio
Black Journaling Pen/Scissors/Trimmer
Adhesive/Foam Squares
……………………………………………………………………………..
SIDEWALK CHALK
This page is actually a page re-do. The first time I made this layout, I was trying my hand at mixed media for the first time and DID NOT like the result. I know most people would have called it done … but I just KNOW that every time I look at that page as I flip through my books, it will bug me! Hahaha!
I layered up a sun die cut on top of a starburst circle to give the sun a bit more dimension. And again, I used those cute Simple Stories clouds from the Carpe Diem collection. Swoon! They look even cuter with the colorful buttons on top of them. I LOVE me some buttons!
For the title, I used puffy letter stickers by Bella Blvd. in two colors. There was no rhyme or reason to the way I decided to add in the red letters … I just did what I thought looked good.
Simple Stories always has the cutest icons and these birds are no exception. They are so cute with the flowers tucked behind their "ear" or ??? sound hole? Or what do you call them … Be right back … Okay, here is what I found … they are called ear coverts. Hmmm! I guess you learn something new every day! (See, honey … scrapbooking is educational, too! *wink*)
SUPPLIES:


Cardstock: Red, Black, Green
Patterned Paper
Aqua Background: Pebbles Walnut Grove Laura
Black with Blue Polka Dots: October Afternoon Hometown County Library
Script: Elle's Studio Little Moments My Favorite
Clouds: Simple Stories Carpe Diem Fist Bump
Camera: Simple Stories Posh
Sun Die: My Favorite Things
Starburst Die: Source Unknown
Chipboard, Bradz, Stickers: Simple Stories
Silhouette Cameo Machine
"Grass" cut file by Echo Park Paper (Design #184767 in the Silhouette Design Store)
Stamp Border Punch: Fiskars
Blue Ribbon/White Twine
Red/Blue Buttons
Black Journaling Pen/Gray Distressing Ink
Adhesive/Foam Squares
Sewing Machine/White Thread
Be sure to check out Jen Schow's kit post. It is well worth your time and will definitely inspire you to create a kit from your stash! If you make one, I'd love to hear about your experience. I, for one, LOVE making them AND creating from them!
Have a great day!