Hello, my friends! Last month my husband and I celebrated our 25th wedding anniversary. Woo hoo! I honestly can't believe that we have been married for 25 years! How did we get here so quickly? Time really does fly when you're having fun!
I wanted to create a 'Then & Now' type of layout commemorating our anniversary. I pulled out an engagement photo of my husband and I, then paired it with a recent photo of the two of us together. I used the Simple Stories Happy Hearts collection which was perfect! This collection is perfect for Valentine's Day, but it also works great for everyday photos about the people and things we love.
LOVE
The inspiration for this page came from a challenge that we are working on in the Private Facebook Group for the Simple Stories 2022 GET CREATIVE! Retreat. The challenge was to incorporate 2 photos, 1 sheet of cardstock, 4 patterned papers, a sprinkle of hearts, a pinch of ribbon or washi tape, and a smidge of stamping.
After matting my photos on Robin's Egg Color Vibe cardstock I wrapped a length of ribbon around the center. I incorporated washi tape by adding strips of it above and below the journaling blocks. CUTE!
For my stamping, I used the 'All the Heart Eyes!' phrase from the Happy Hearts 4×6 Stamps underneath my title. I also used an OLD Simple Stories date stamp at the bottom of my journal blocks.
You can see the 'sprinkle of hearts' in a variety of places around the page. I used a sticker with a cluster of heart-shaped balloons by the title, several foam hearts from the Foam Stickers, and then die cut and layered Color Vibe cardstock hearts in the bottom right corner of the page (Color Vibe Cardstock Colors: Flamingo, Apricot, Bubblegum).
The largest heart die was recently included in the January SCT Sampler. The other two smaller heart dies came from my stash (source unknown).
This was a fun challenge to do!
If you love challenges, scrapbooking, and scrapbook retreats … consider purchasing a ticket to the 2022 Simple Stories 'GET CREATIVE!' retreat. I will be teaching a class at the retreat, but I am also hosting the exclusive Private Facebook Group for Retreat attendees where we are having a bit of fun together while counting down the months until the retreat in September. Tickets are going F-A-S-T! Click on the image below to find out more!
Thanks for coming by today! Wishing you a happy week ahead!
SUPPLIES USED IN THIS PROJECT: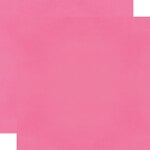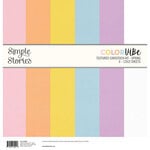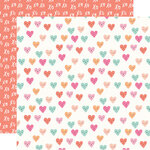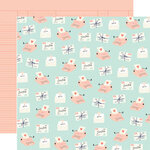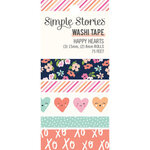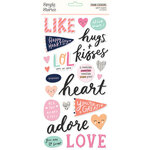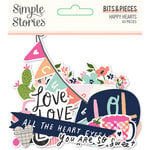 Take My FREE Class at Scrapbook.com!