Some of the FUN things I get to do for my job is to make 'How To' videos, Livestreams, and design products. Today, I thought I would share a few of those things with you here!
If you missed my Happy Hearts Treat Box tutorial for Simple Stories, you can check it out on the Simple Stories Facebook Page or YouTube channel. These EASY treat boxes take one sheet of 8-1/2″ x 11″ sheet of paper. You can create several ahead of time and store them flat. They are so fun to make and are perfect for Valentine's Day gift-giving, party favors, and MORE!
Scroll down a bit for the video that includes all of the scoring diagrams to create a few of these for your friends and family!
As I mentioned above, I also design a few products for Simple Stories. Namely, the Card Kits and Page Kits that coordinate with each collection.
These are all-inclusive kits that are so EASY and FUN to put together! I do my best to make sure that the sentiments are ones that you can use ALL YEAR round. For example, on the 'Feb 14' card below, I have also included the sentiment 'so cute' in the kit, so that you can use in place of the 'Feb 14' if you want to use it for another time of year.
Pictured below is the Happy Hearts Card Kit that coordinates with the Happy Hearts collection. If you have tried one of these kits, I would LOVE to hear your thoughts!
You can make these cards, too, by picking up the CARD KIT HERE. Enjoy!
SUPPLIES USED IN THIS PROJECT: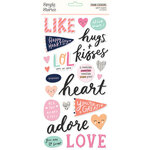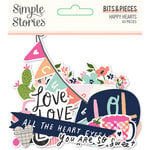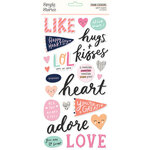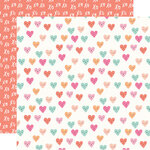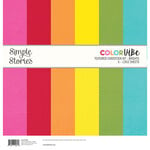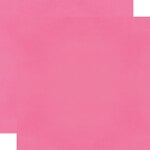 Take My FREE Class at Scrapbook.com!