Brighten someone's day with a sunny Springtime Gift! I created this gift set on Simple Stories LIVE a few weeks ago using the Simple Stories Full Bloom collection. CLICK HERE to watch!
Check the video description to download the FREE template for both the flower pot wrap and the Pocket Folder card, or click on the link below.
The pocket folder card is perfect for tucking in a note along with a few packs of flower seeds. It would be perfect to use in the wintertime with hot cocoa packet as well …. Heck! How about using it for Apple Cider packets in the Fall?! Lots of possibilities with this one!
The flower pot is holding a cellophane bag of sour gummy worms. I created a 'topper' for the gummy worms using a striped paper drinking straw as the stick.
Thanks for stopping by! I hope this inspires you to spread a little 'Spring' to someone you know!
SUPPLIES USED IN THIS PROJECT: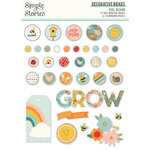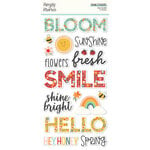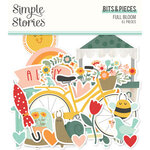 Take My FREE Class at Scrapbook.com!